This is custom heading element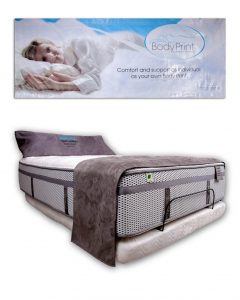 Spinal Care Bedding was proudly founded in 1996 by our very own sports enthusiast. After realizing the lack of mattresses addressing proper alignment and quality rest, our first Signature series of mattresses was born. As a company, we quickly realized the need for a quality line for active people that addressed issues interrupting a restful night's sleep without sacrificing comfort.
Input from leading athletes and various artists inspire our bed models to this day. We've test hundreds of combinations to bring you the best in mattresses. Our mission is to provide permanent solutions to nightly tossing and turning experienced from rigorous physical activity. The results have been incredible solutions to some of the most common mattress shortcomings resulting in the best sleep ever. Now available at retailers in Korea, Kuwait, California, Arizona, and Nevada.
At Spinal Care Bedding our focus will always be to provide superior support and alignment using the latest in technology while providing the highest levels of comfort; a lower carbon footprint through non-toxic and water-based components; and the best value. Experience what these world-renown athletes and artists already discovered: a Spinal Care Bedding mattress is always the best choice for a truly great night's rest.